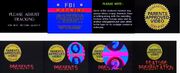 Parents Approved Video
was an American distributor of public domain cartoons and amateur sports footage. PAV was one of the earliest public domain video companies. They are known for releasing rare and/or banned cartoons without censorship. They are also known for the crude art style of their boxes, which are often parodied.
PAV was located in Ojus, Florida, at P.O. Box 630662.
List of Releases
Edit
50 Funny Cartoon Classics (See this tape's individual page for list of cartoons)
50 Cartoon Classics Volume 2 (See this tape's individual page for list of cartoons)
Baseball Funnies and Great Plays
Popeye and Great Adventures (Aladdin and His Wonderful Lamp, I Wanna Be a Sailor, Jungle Jitters)
Superman and Great Adventures (The Mummy Strikes, Volcano, Bulleteers)
Superman and Great Adventures (The Mad Scientist, The Underground World, Terror on the Midway)
Elmer Fudd and Great Adventures (Hamatuer Night (listed as Hamater Night on the box,) A Corny Concerto, To Spring, Doggone Tired)
Elmer Fudd and Other Cartoon Classics (An Itch in Time, Jungle Jitters, Sports Chumpions, It's A Greek Life)
Raggedy Ann and Great Adventures (The Enchanted Square, Hold Anything, King For a Day, Humpty Dumpty)
Little Lulu and Other Cartoon Classics (Loose in a Caboose, A Bout With a Trout, The Dog Show Off, Bargain Counter Attack)
Packaging
Edit
Nearly all PAV boxes have a gold seal saying "GUARANTEED PARENTS APPROVED VIDEO CERTIFIED." Sometimes, the seal is printed on the box, but occasionally an actual seal will be stuck to the box. All but two of the known PAV releases have a date of 1986 on the boxes (one has 1989, the other has nothing.)
Most PAV tapes have labels with the tape's title, PAV's P.O. Box and zipcode, and the company name. However, some have the titles painted on, in a similar fashion to other early PD companies.
​PAV TodayEdit
Parents Approved Video is now ​defunct, but its creator, Mike Rubin, has formed a new company. This company is called Global Access, and it sells collections of public domain movies through television advertising. The three sets known to exist are 50 War Classics, 50 Western Classics and 50 Horror Classics. On his website (), Rubin gives a bit of background information about Global Access, and also mentions that he is still (as of 2004) selling old stock of PAV sports tapes.
A post on the Toonzone forums, showing a list of some more PAV cartoon collections, can be found here: http://www.toon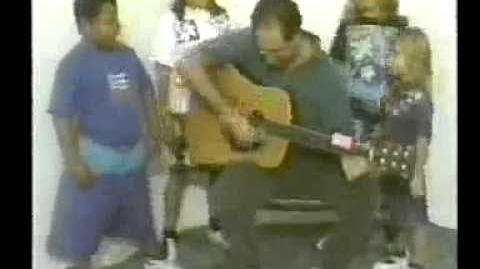 zone.net/forums/archive/index.php/t-105
151.html