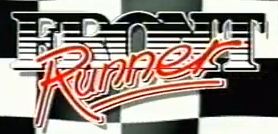 Front Runner was a Canadian company that released VHS tapes of (usually amateur) sports footage. Their tapes were sold through TV ad campaigns. They were based in Winnipeg, Manitoba.
Car Wars Series
Edit
The company's flagship production was the 9-part series Car Wars. These were VHS tapes of vehicle accidents. They were released in Canada and the United Kingdom.
Front Runner also released Stunt Mania and several other tapes with similar content. One of the few Front Runner tapes that did not feature accidents was The 'Story of Ferrari: The History of a Legend.
External Links
Edit