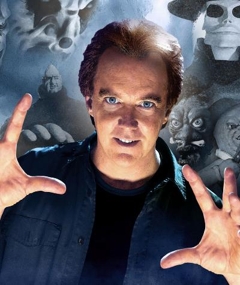 Charles Band is an American film director and producer who founded several video companies in the 1980s.
Biography
Edit
Band created Charles Band Productions in the 1970s to produce his own films. Starting in 1973, the company released films from a variety of genres, including comedies, horror, and adult films. However, Band was unsatisfied with the way his distributor handled the films, and created Empire Pictures (based in Rome, Italy) to distribute them himself. Empire entered the video market in 1981 when it spun off Wizard Video, which was based in the United States. Band eventually closed Empire and returned to the US to start Full Moon Productions, citing the demise of the Italian film industry as a factor. Around the same time, Band founded Media Home Entertainment to release films from various companies on VHS. However, Band's own films were distributed by Paramount Home Video until 1994, when Full Moon became fully independent. 
Present Day
Edit
Starting in 2004, Band became a more active figure in his company, producing and directing almost every film that Full Moon has released. In February of 2013, Band claimed to have found some original Wizard Video boxes in a warehouse, and released them with replicated tapes inside. However, the boxes did not match with geniune Wizard boxes, and the press release for the story contained several inaccuracies about Band's companies. This caused many collectors to distrust Band and Full Moon Pictures as a whole. The Wizard Video Collection tapes are still available from Full Moon's website.